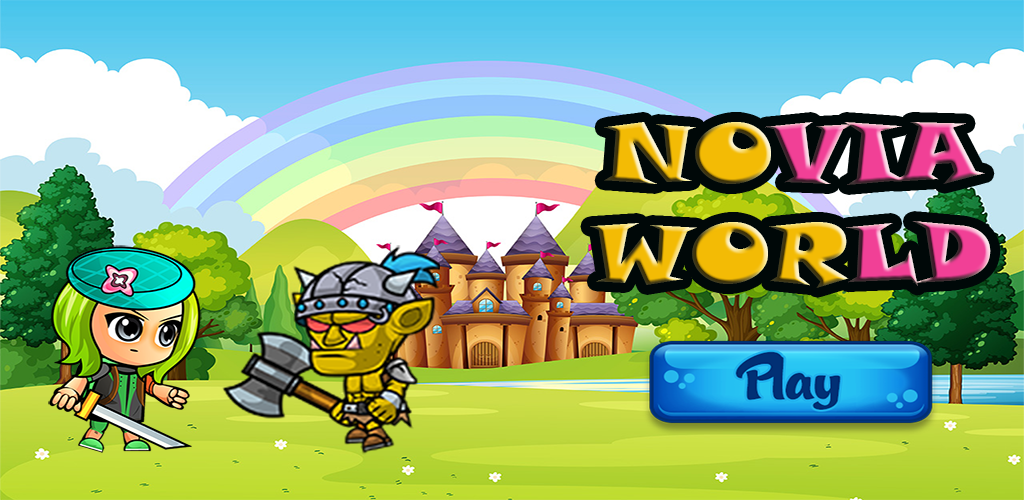 Novia World
A downloadable game for Android
You can control novia using arrow button left and right to move , press top button in right corner to jump , its very simple game to play you just need move and jump, and surely full of challenge without boring.
Novia our epic character cute girl now back again new series and challenge in the novia world.
Your mission in this game is to pass every level then meet the king shadow boss, you must defeat king shadow to open door of new world.
Jump over enemy and collect as many coin to get power-ups, available more 40+ level that you can pass through.
You can buy magnet and defender power ups using coin that you collected before, powerups is available on top you can touch it to use.
Defender
When you have defender power-ups and use it, you will get protection any enemy cant kill you, is great to use defender when you face king shadow.
Magnet
When you have magnet power-ups and activate it , you can take any coin in every route that you pass, use your magnet at right place its limited time , use on coin that available on place that difficult to reach.
Many coin that collected you will have many power-ups also , open basket on menu to exchange coin with power-ups.
Also available on